Getting to Know You! (2016 Reader Survey)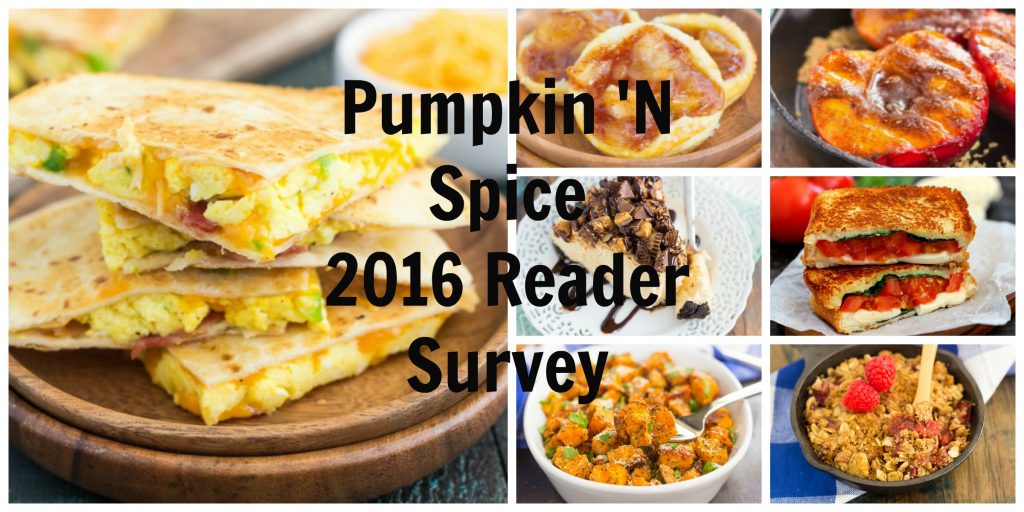 Hello, friends!
I'm just stopping in for a minute to let you know about the 2016 Reader Survey for Pumpkin 'N Spice!
Since Pumpkin 'N Spice is a place that is focused on you, I really want to be providing recipes and content that you want to see.
So, in order for me to do that, I need to know what you like, what you don't like, what you want to see more of, and any other ideas or suggestions that you have for me.
Pumpkin 'N Spice wouldn't be where it is today without your readership, sweet comments, kind emails, photos on Instagram, likes on Facebook, and follows on Pinterest. I am so blessed to be able to create recipes and content as my full-time job and I want to continue to make sure that I am providing you with only the very best.
If you could please take just a few minutes and fill out the quick, easy, and anonymous 10 question survey (located at the bottom of this post), it would really provide me with some insight on how I can make Pumpkin 'N Spice more valuable. This will give me more of an ideas as to what recipes you want to see more of, less of, and/or new content that you want to see. And please be honest! I really want to know what you think.
THANK YOU, from the bottom of my heart!
Since this is the last post that I will be sharing before Christmas, I hope you all have a wonderful holiday filled with joy, laughter, and lots of love!
See you next week!