Sneak Peek: Twenty Minute Meals E-Cookbook!
Happy Friday, friends! I'm at the Everything Food Conference in Salt Lake City this weekend, so I'm just popping in for a minute to tell you about my latest project that I've been working on. Stay tuned for a new breakfast recipe on Monday! Hope you all have a wonderful weekend!
It's ALMOST here! I'm so excited to release my very first E-cookbook on Friday, May 27th! This has been six months in the making, and I hope you enjoy it as much as I do. Since Pumpkin 'N Spice focuses on simple recipes, I thought this collection would be perfect to showcase some of my newest (and never-before-seen) dishes.
This E-cookbook, 30 + Twenty Minute Meals: From Breakfasts to Desserts and Everything in Between, is designed with you in mind. Maybe you're a parent, a working adult, or just want an easy, yet delicious dish with no fuss, then this E-cookbook was made for you.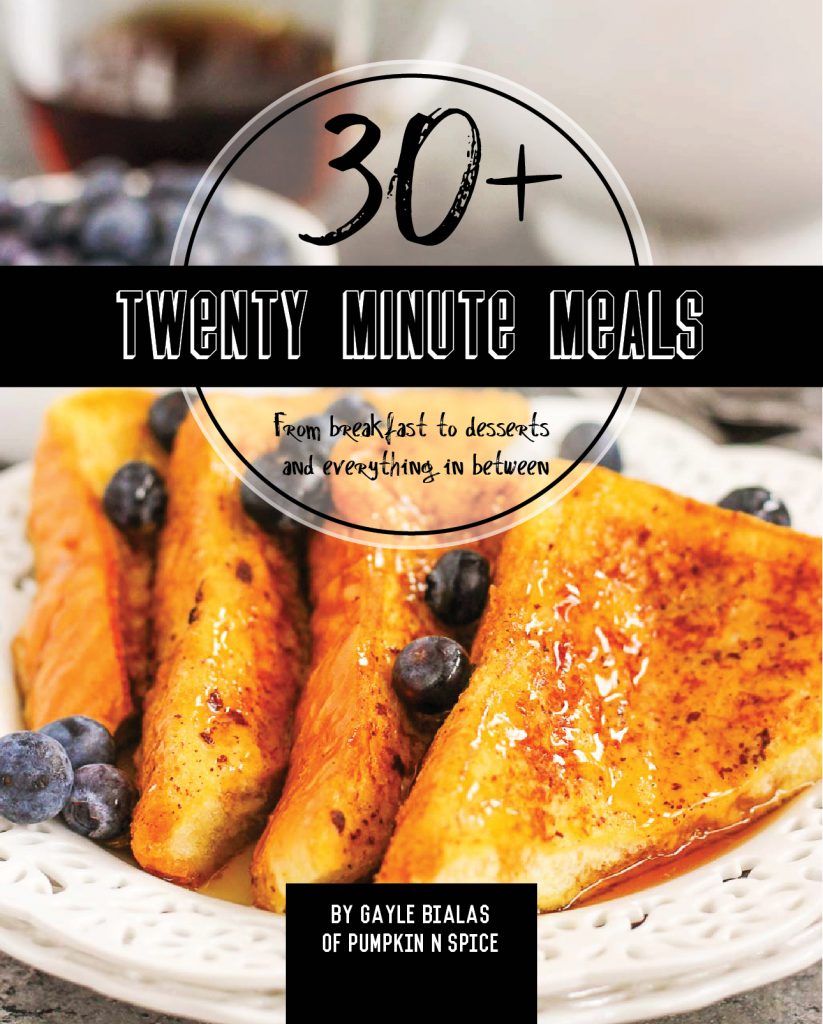 So, what will you find in this E-Cookbook? A little bit of everything!
Twenty Minute (or less) Dishes:
Appetizers and Snacks
Drinks
Breakfast
Side Dishes
Main Dish
Desserts
The E-Cookbook will be available as a PDF download, which is accessible through your computer, tablet, or cell phone. You will receive a link to your email immediately after purchasing, which will let you download your E-Cookbook.
You are the heart and soul of my blog. Without your support, kind words, and emails, Pumpkin 'N Spice would not be here today. So, thank you, from the bottom of my heart, for reading along, making my recipes, sending a kind word my way, and for purchasing this book.
Be sure to check back (on the E-Cookbook tab at the top of the page) on Friday, May 27th, so that you can purchase your 30 + Twenty Minute Meals: From Breakfasts to Desserts and Everything in Between E-Cookbook!