During the holidays, I'm addicted to Christmas movies. Starting in November and lasting through December, it's a necessity that I watch as many Christmas movies and holiday TV shows as I can!
If you're familiar with the ABC Family Channel, they're playing 25 Days of Christmas movies, as they do every year. And I'm not ashamed to admit that I check the channel every night to see what movie will premier. Sometimes it's a winner, sometimes not so much. And those cheesy holiday movies on Hallmark or Lifetime channels, I love them! Don't judge, guys…I just can't help it!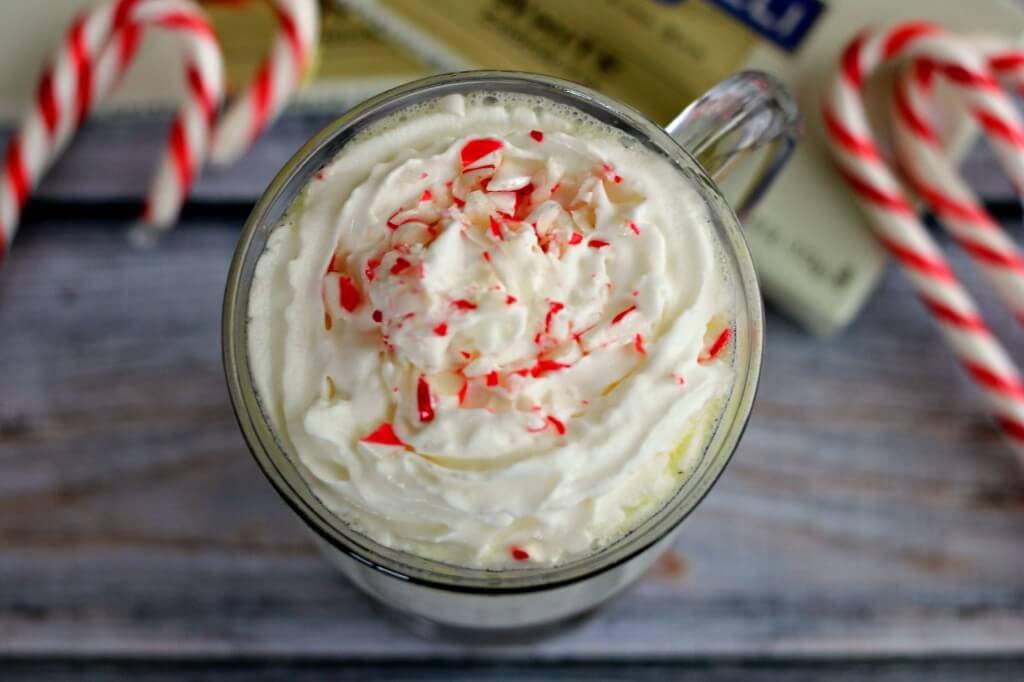 And then there are those movies that I pop into my DVR player or watch every single time it's on television. Mainly Christmas Vacation, A Christmas Story, Home Alone (1 and 2), Elf, and Prancer. Tell me you're like that, too? Whenever those movies are on TV, I just have to watch them, even though I own every single one on DVD!
While I may go into Christmas movie overload, it keeps me in the holiday spirit. I eagerly look forward to coming home from work and relaxing with the hubster, a good movie or show, and a cup of hot chocolate to keep me warm. With the Christmas tree lit in the background, I'm a happy girl.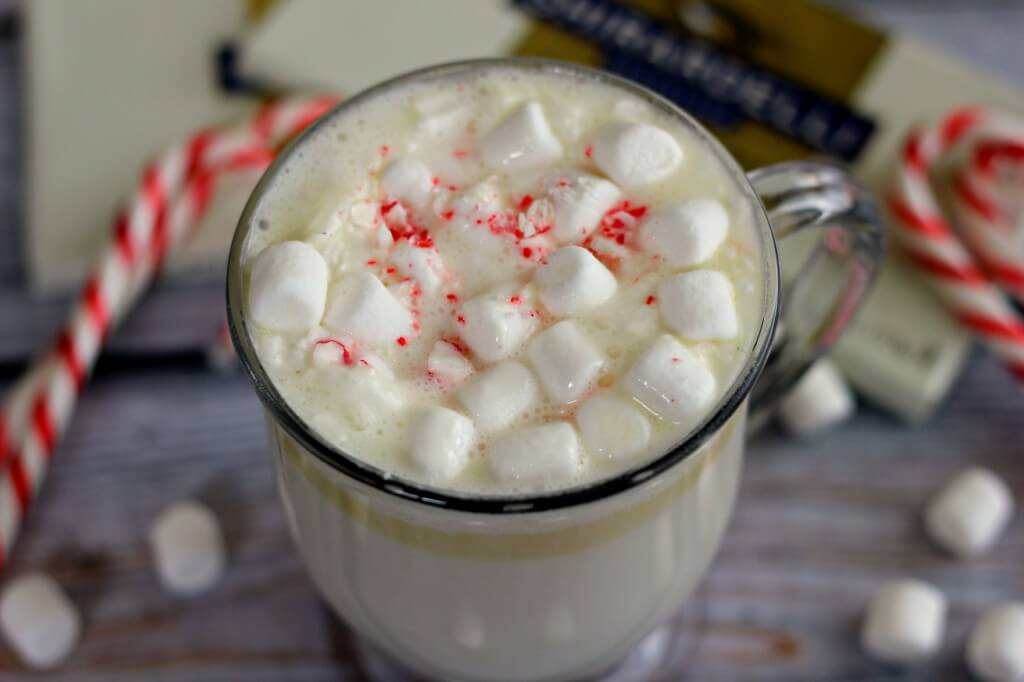 A nightly routine of mine is to have a cup of tea or hot chocolate in the winter. While I sometimes do that when the weather is warmer, it feels more magical when the cold weather sets in. Hot chocolate is an indulgent treat that I love to sip on while relaxing at night. I love to experiment with new flavors and mixes, whipping up a delicious new combination when the mood strikes.
And just like those Christmas movies that you watch over and over again, this Peppermint White Hot Chocolate is a classic drink that will warm you up on a cold, winter night. The smooth peppermint flavor and rich white chocolate creates a thick and indulgent drink. Top it off with some crushed candy canes and whipped cream, and you have yourself the perfect cup of joy for the holiday season.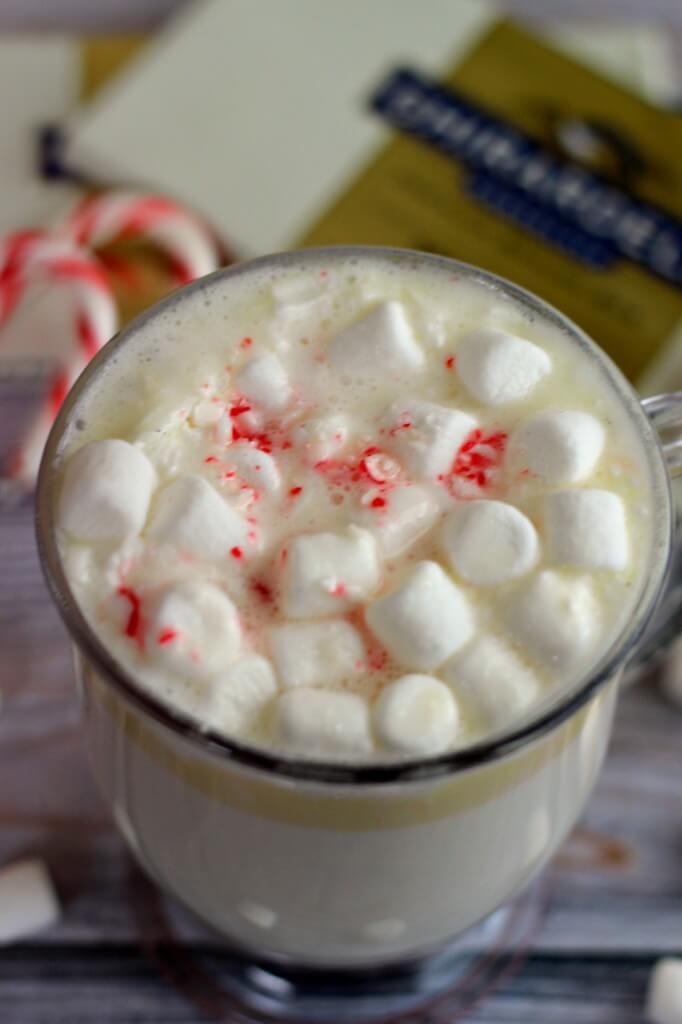 While I love traditional hot chocolate, white hot chocolate is like a special treat to me. I don't have it all that often, but when I do, I savor every last sip. Some may even argue that white chocolate isn't really chocolate, but hey, I don't care! It's just as delicious as the real thing. Add in some peppermint, and you have a drink that will tickle your toes and warm your nose!
And best of all, this Peppermint White Hot Chocolate is a breeze to whip up! I use white chocolate bars to make this, as it melts better than white chocolate chips or candy melts. Add in some milk (or heavy cream to be super indulgent) and peppermint extract to flavor this drink. Candy cane pieces and whipped cream top this off as a festive treat, suitable for hot chocolate lovers everywhere!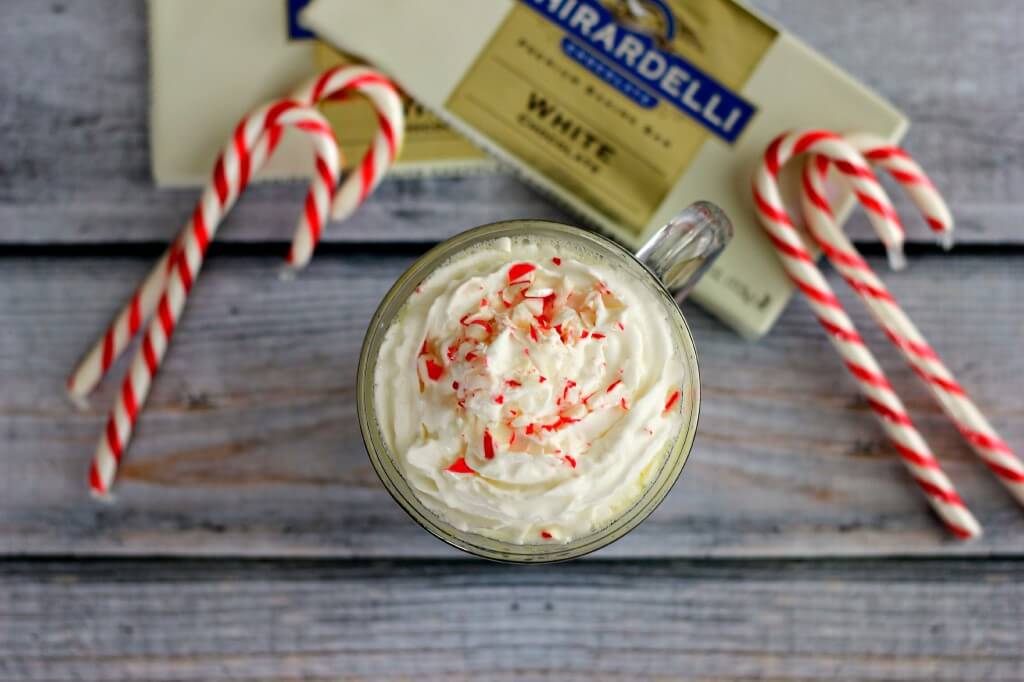 So the next time you're in the mood for a warm drink, skip the boxed mix or coffee shop and try out this Peppermint White Hot Chocolate! Full of flavor and warmth, you'll be making this drink all throughout the year!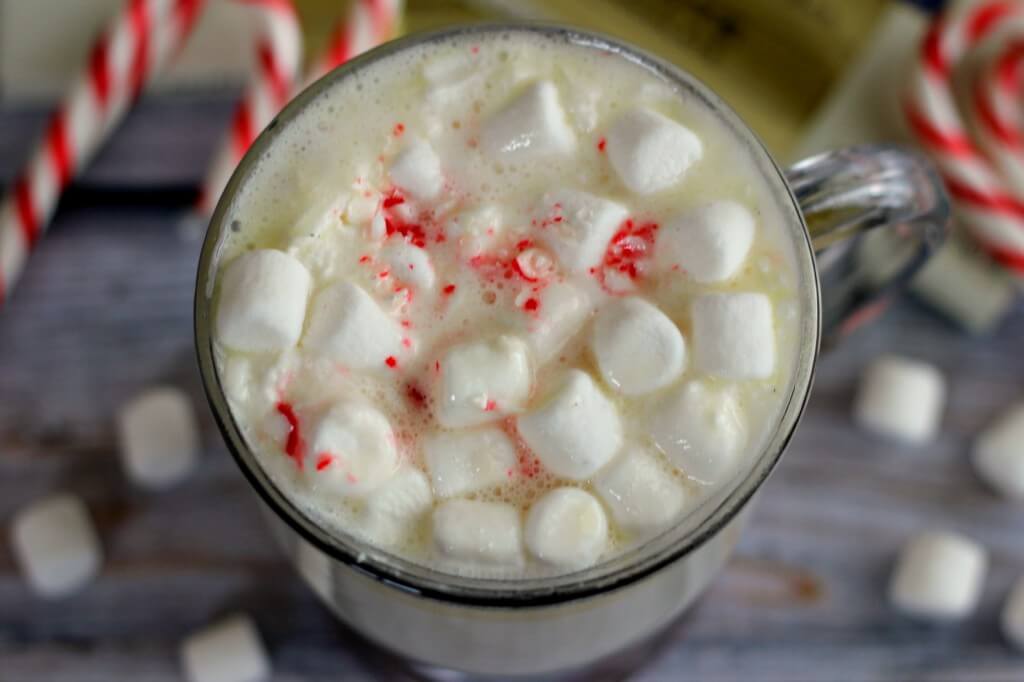 Peppermint White Hot Chocolate
This Peppermint White Hot Chocolate is a classic drink that will warm you up on when the weather gets cold. The smooth peppermint flavor and rich white chocolate creates a thick and indulgent drink.
5 minPrep Time
5 minCook Time
10 minTotal Time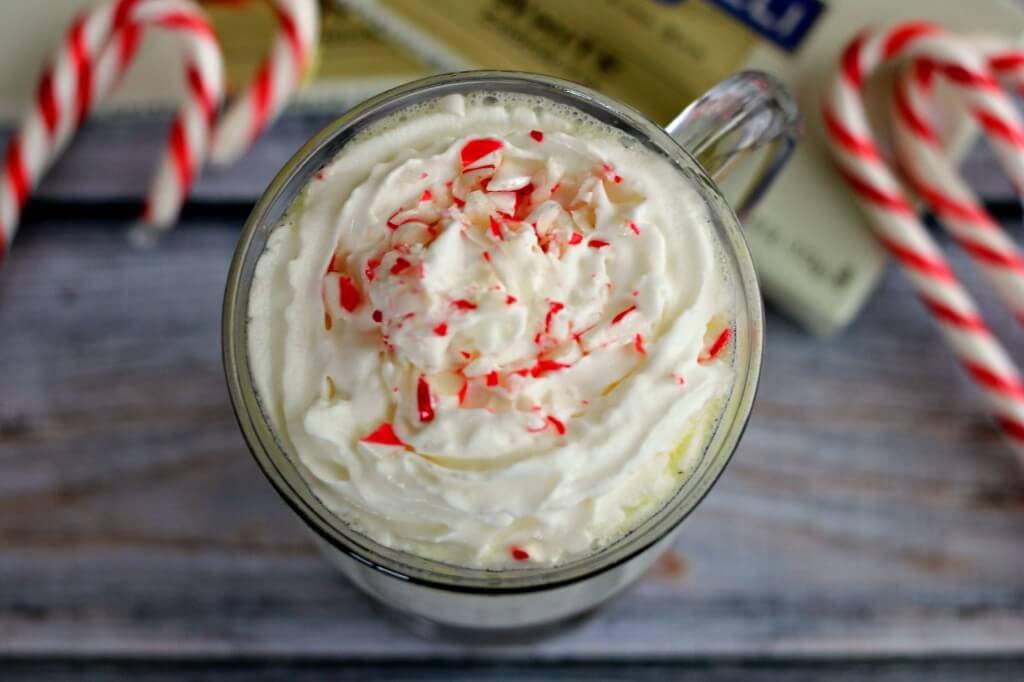 Ingredients
4 cups milk
8 ounces white chocolate candy bars (I used Ghirardelli bars)
3/4 teaspoons peppermint extract
Crushed candy canes, if desired
Whipped cream, if desired
Mini marshmallows, if desired
Instructions
In a medium saucepan, bring milk to a simmer.
Once simmered, remove from heat and stir in white chocolate and peppermint extract until completely melted and smooth.
Pour into two mugs and garnish with crushed candy canes, whipped cream, or marshmallows, if desired.
Enjoy!
7.8.1.2
95
https://www.pumpkinnspice.com/peppermint-white-hot-chocolate/